Introduction
As a leading agri-machinery & engineering group, Escorts has been investing in improving sales productivity across its dealer network and boosting its market share in India. As part of a digital transformation initiative, the Company's head for channel excellence, Dhiraj Tiwary, talks about how Escorts leverages digital solutions for sales enablement to improve sales productivity.
Questions:
1.) How has the sales landscape changed for Escorts over the past 3 to 5 years?
The last 3 years for Escorts have seen a stupendous growth. Escorts Agri Machinery has doubled its sales from approximately 50,000 tractors in FY-16 to approximately 97,000 tractors FY-19. This achievement is a result of focused strategic initiatives leveraging the Escorts brand in states where it had strong presence and a legacy. Also, about the same time the company launched dual brand strategy wherein both Powertrac and Farmtrac brands were separated and an independent channel partner appointed for each of these brands.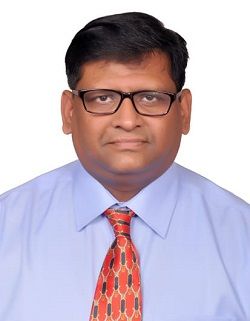 2.) Tell us more about how Escorts is transforming its sales & dealer network using digital sales enablement
Escorts has always been a thought leader in the tractor industry for many years. There are four key areas of focus for digital sales enablement to empower the sales force and our customers at Escorts:
Lead Management:Escorts Sales Management System (ESMS)is one of the pioneering digitalization efforts in lead management. ESMS is available both in web and app based services and is deployed across the organization and its channel partners and their teams for effective sales management. All of our channel partners use the same , though there is scope to improve usage on a few parameters.
Escorts Academy:  Escorts Academy was formed a couple of years back. Escorts Academy is an app based digital learning platform which is used by the teams internally and available to its channel partners and their teams for knowledge and skill enhancement. The EStar app provides a huge repertoire of videos, in multiple languages, and training material to its users which makes learning personalized and easy. The Escorts Training and Development Centre (ETDC) is extremely popular on YouTube with maximum hits and likes which is a benchmark in the industry within a shorts span of time.
Mobile First Sales Enablement: Along with this, we have recently leveraged Master-O as a sales enablement platform for our sales force. The platform's game based and interactive learning approach has garnered favourable reviews from the field force who use this to refresh their knowledge on-the-go in a fun and engaging format. Also, Master-O has helped identify key strengths and areas of improvements across hierarchies and business units for Escorts by sharing deep insights on skill gaps and learning effectiveness. Master-O helps us build an end-to-end strategy for developing and sustaining knowledge as well as skill based capability for our field force. Master-O has also been integrated with EStar to provide easy accessibility to the field force for learning & sales enablement on the go.
Customer Engagement: Escorts is the first company in India to sell tractors branded "Digitrac" online. This initiative though launched recently will be a game changer as it aims to establish a direct connect with the customer. While the sale and financial transaction happens online, the servicing of these tractors will be taken care directly by the company through its dedicated Escorts Tractor Care (ETC) outlets.In another first and a path breaking initiative Escorts has introduced a "Care Button" on its range of tractors which enables our customers to reach out to us by just pressing the button. This device has a built in SIM card which enables the customer to converse with the Escorts Call Centre to address any issues faced. This feature is truly unique and it shows that the company is fully committed to its customers.
There are many ideas which are in various stages of incubation like Traxi, Smart Parts which is aimed at transforming the way business is done and a wholesome solution is provided to the customer instead of just selling the product.
3.) What has been your experience while digitally enabling your salesforce (and dealers)?
We see that our Dealer Sales Executives (DSE's) are confident about Product Knowledge and are able effectively pitch Escorts tractors. The system also enables them to prioritize leads and activities making them effective. The Dealers, DSEs as well as Company Sales force are able see sales enquiries, deliveries , status on their mobile – dynamic data enabling them to take quick action for effecting sales. Having said that, there is still a lot of opportunity to improve as many of the DSE's are tuned to working in a particular traditional way. We are continuously looking for ways to make it simple and effective so as to create a pull.
4.) How have insights from sales enablement benefited your sales leadership team and in what situations is Escorts leveraging those insights?
The very fact that the system is real time enables us to get a feel of the movement on the ground and formulate our strategy or devise tactics to win in the market place. The insights from Master-O help in establishing a sales enablement index that supports a data driven strategy for further boosting sales productivity. Besides that, we have a review mechanism which is centred around the ESMS tool which makes it relevant and effective.
5.) How do you align a vast and complex dealer distribution structure along with your sales hierarchy by leveraging sales performance analytics?
It is actually quite simple. The entire system looks at the same data and hence the resultant insights are in complete alignment. We have a set of predefined metrics and corresponding dashboards which indicates the health of the sale pipeline and the channel.
6.) Based on your experience, what is the Company's vision for boosting sales productivity & enhancing customer service?
Well as they say that the devil is in the details and hence,  we have inculcated both effectiveness and efficiency parameters in our metrics to boost sales productivity. This gives us an idea of the highlights and lowlights of each state / region / dealer right up to the Tehsil and DSE level. Our vision is to create internal benchmarks for sales enablement and keep surpassing them, thereby uplifting everybody to the nearest milestone – which is nothing but Kaizen (continuous improvement).