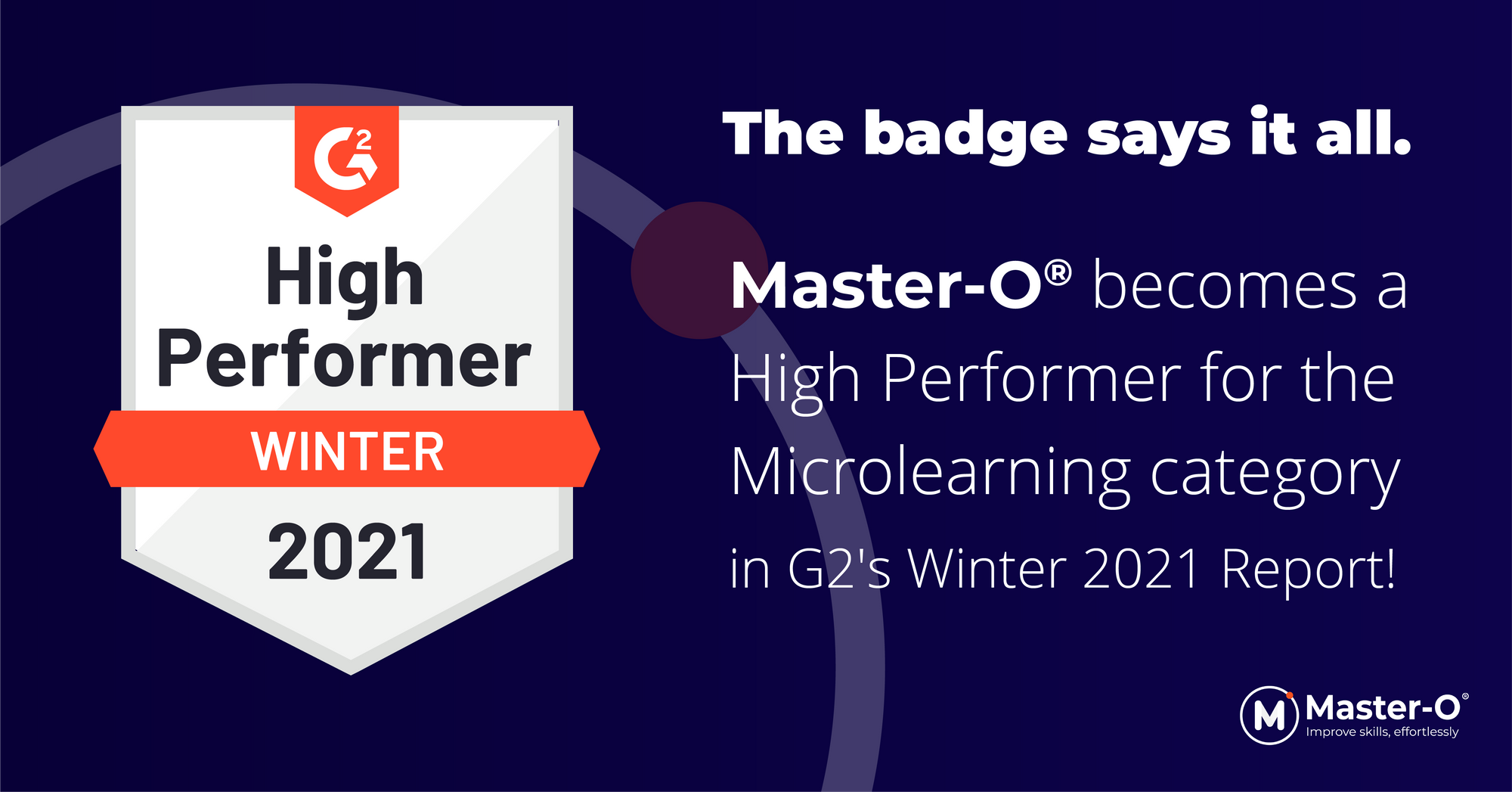 Once again, we are proud to announce that Master-O  ranked as "High Performer" in G2's Winter 2021 Report for Best Microlearning Software.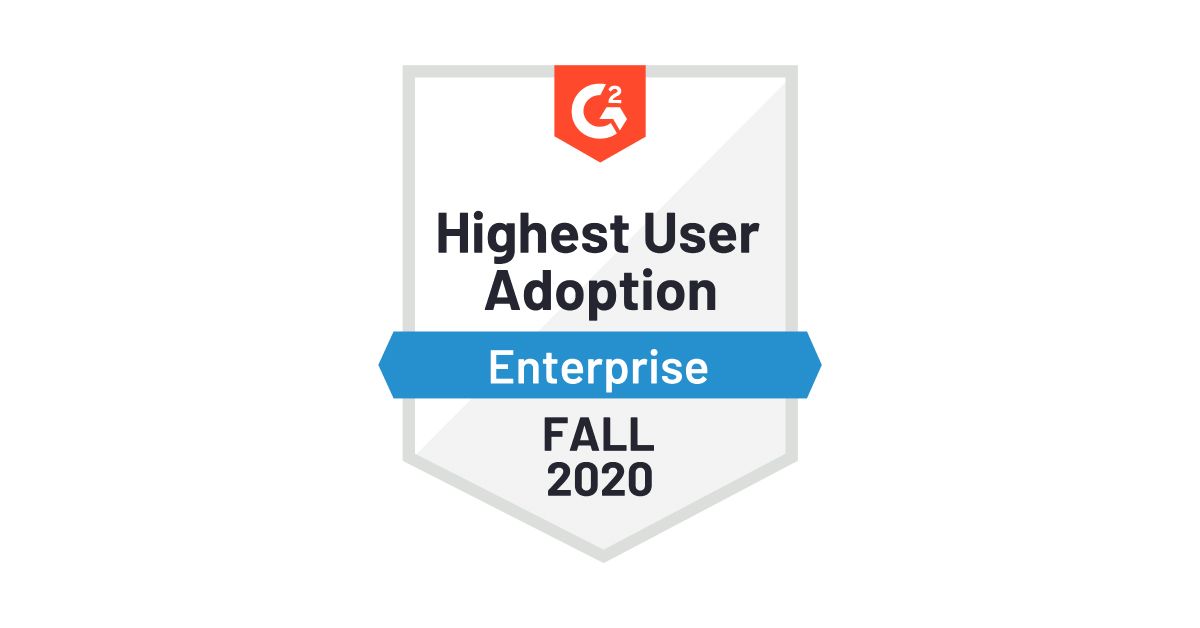 Every quarter, G2 highlights the top performing solutions in a given industry based on customer satisfaction and market presence. This marks the second quarter in a row that Master-O has been recognized by G2 as a High Performer and with the Highest User Adoption in either the Sales Training & Onboarding or the Microlearning category.
According to the G2 High Performer Rank, Master-O is a top-rated Microlearning Software solution for gamifying enterprise learning, based on the reported high levels of customer satisfaction, end-users' likelihood of recommending us, and other criteria.
In our latest Winter 2021 Report for Best Microlearning Software, Master-O earned its' high performer scores based on the following criteria:
• Ease of Use
• Quality of Support
• Product Direction
• Ease of Doing Business With
• Ease of Admin
• Ease of Setup
• Meets Requirements
What Do Master-O Users Say About Us On G2?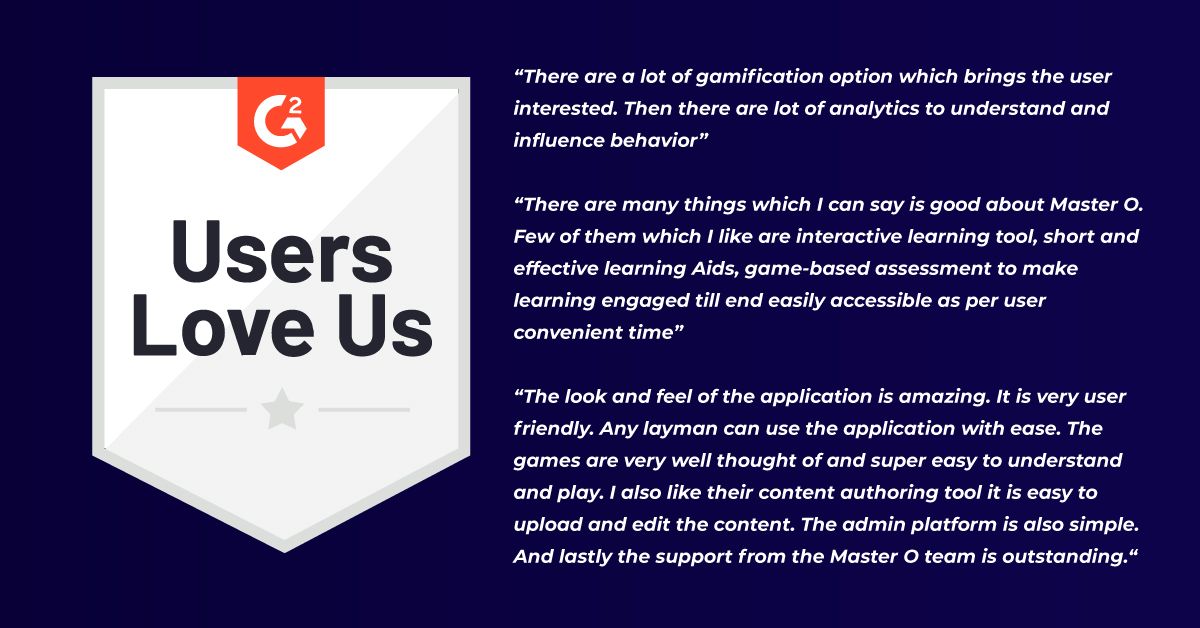 Visit our G2 profile to read more reviews.
We are very grateful to continue to receive positive recognition from our amazing clients & look forward to further scaling our effortless learning experience for existing and new customers!