In our last post, we addressed what were the challenges facing retail banks when it came to customer service. It is already established that to retain existing customers from switching to other banks or FinTech platforms, the 5-minute interaction between them and the customer-facing officers is a crucial factor. With the fate of customer satisfaction resting in the hands of customer service executives and managers, leaders at retail banks need to aim towards delivering a unified customer experience.
As an example, a leading retail bank partnered with Master-O to enhance the quality of service delivery and standardize customer experience across its 5,000 odd branches. A key success measure of the initiative was to assess the reduction in turnaround times for various customer requests, fewer escalations in complaints as well as higher cross sell opportunities.
Given branch banking RMs and CSMs are burdened with multiple performance metrics and high stress situations, enabling & upskilling them was proving to be quite challenging. The bank was already undergoing a massive transformation to digitize many customer experience touch points. Senior leaders recognized the vulnerabilities facing its branch banking staff who were not equipped to manage omni-channel customer interactions and experiences.
The ability to enable, upskill & engage relationship and customer service managers to sell through service became apparent through a digital-first enablement approach.
Key factors leading to building the right digital enablement solution included:
1.       Deeper linkage to business metrics that leaders wanted to drive including products per customer, upsell ratio, client coverage, prioritized book mapping and more
2.       Minimized but constant upskilling through bite sized microlearning content
3.       Enablement via 2 to 5 minutes through an engaging experience
4.       Personalized & contextualized content in the form of customer service skills, selling skills, product knowledge, sales plays, role plays and more
5.       Deeper analytics that drove simple but habitual change on how branch managers engaged & coached RMs and CSMs
6.       Providing a faster go to market for product, marketing & learning teams to enable, ready & upskill the frontline
As a frontline enablement & learning solution, Master-O addressed the above factors & enabled branch banking leaders to accelerate the bank's digital transformation.
The Process:
After receiving a brief from the leadership team and conducting in-depth interviews with frontline staff, we were able to generate a well-structured enablement & learning journey in building the desired mindset and skillset for achieving a consistent customer experience. Based on data gathered through these discussions, 16,000 CSMs & RMs were divided into three  cohorts, based on their vintage & experience as mentioned below. .
Cohort 1: Up To 1 Year Experience
A 12-month journey was recommended with 6 Microskills®, aimed at building communications & relationship mindset as shown below. The foundation of building a strong customer relationship is always through proper communication. Furthermore, having a relationship mindset aided in long-term sustenance of customers.

Cohort 2: 2 To 4 Years Experience
The central idea behind this 12-month journey was to equip CSMs & RMs to manage more nuanced aspects of customer interactions such as managing objections, influencing customer decisions & helping customers better choose the most appropriate financial product.

Cohort 3: Above 4 Years Experience
Finally for the 3rd cohort, the recommended 12-month journey focused on cross-selling & furthering the customer's reliance & trust with the bank. Equipping CSMs and RMs to sell through service meant finding the right balance between knowing when to act at speed and close loop a service request versus identifying the trigger point in the conversation to discover additional but latent requirements.

After completing the recommended learning journeys for each cohort, the learning journeys of CSMs & RMS were further segregated & personalized, based on their learning abilities. This was done to deep dive into the progress made by each employee and to give personalized attention to ensure better learning. This was determined through multiple metrics, including the number of attempts taken to complete a Microskill, or repeatability.
Personalized recommendations & additional learning pathways for each of these cohorts were based on the extent of their learning ability:
Learning ability >80%
·       A progressive learner with specific skill gaps on advanced concepts
·       Deeper contextualization to move this group to top-performing CSMs & RMs
Learning ability 50-80%
·       Re-enforcement of weak concepts
·       Pre & post-assessments to demonstrate progress
Learning ability <50%
·       Re-enforcement of same and similar modules in simplified language
·       More 1:1 intervention with Branch Managers
The Outcome:
Through deeper analytics based on a more habitual and sustainable learning experience, the bank derived 15 times more data points that better linked learning analytics with business outcomes.
1.       The bank reports 80% higher productivity among CSMs and RMs as a result of this enablement. CSMs and RMs who were actively completing their learning journey on Master-O were able to interact with existing customers more effectively, ask the right questions and improve conversions of conversations to increase customer wallet share with the bank.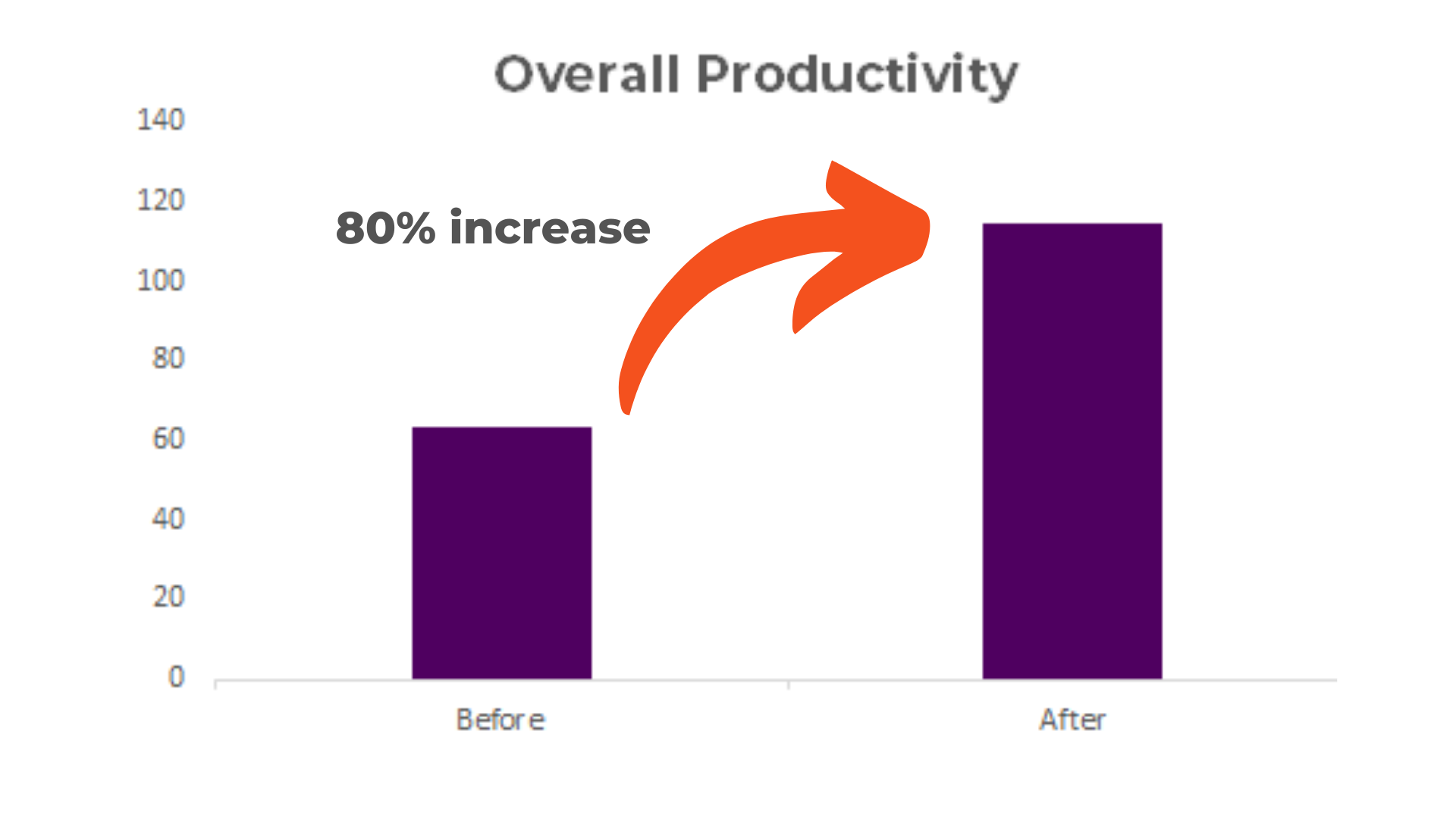 2. Cross selling increased by a whopping 39% as CSMs and RMs were able to build sustainable relations with existing customers, ask the right discovery questions and identify the right prospects to cross-sell.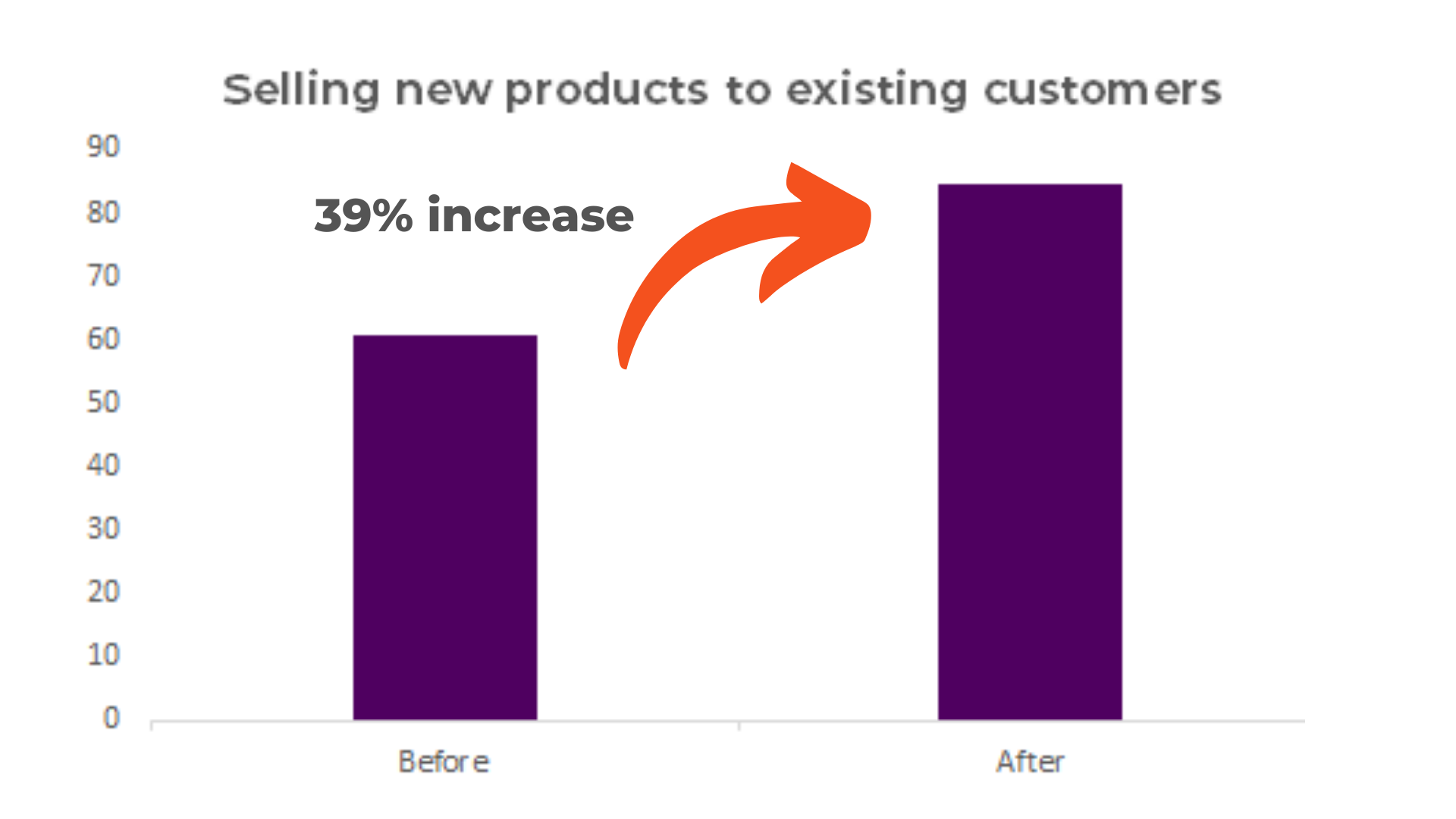 3. A 34% increase in selling multiple new products to new customers was attributed to due to SMART prospecting, making a good first impression and learning how to make the perfect pitch to new customers.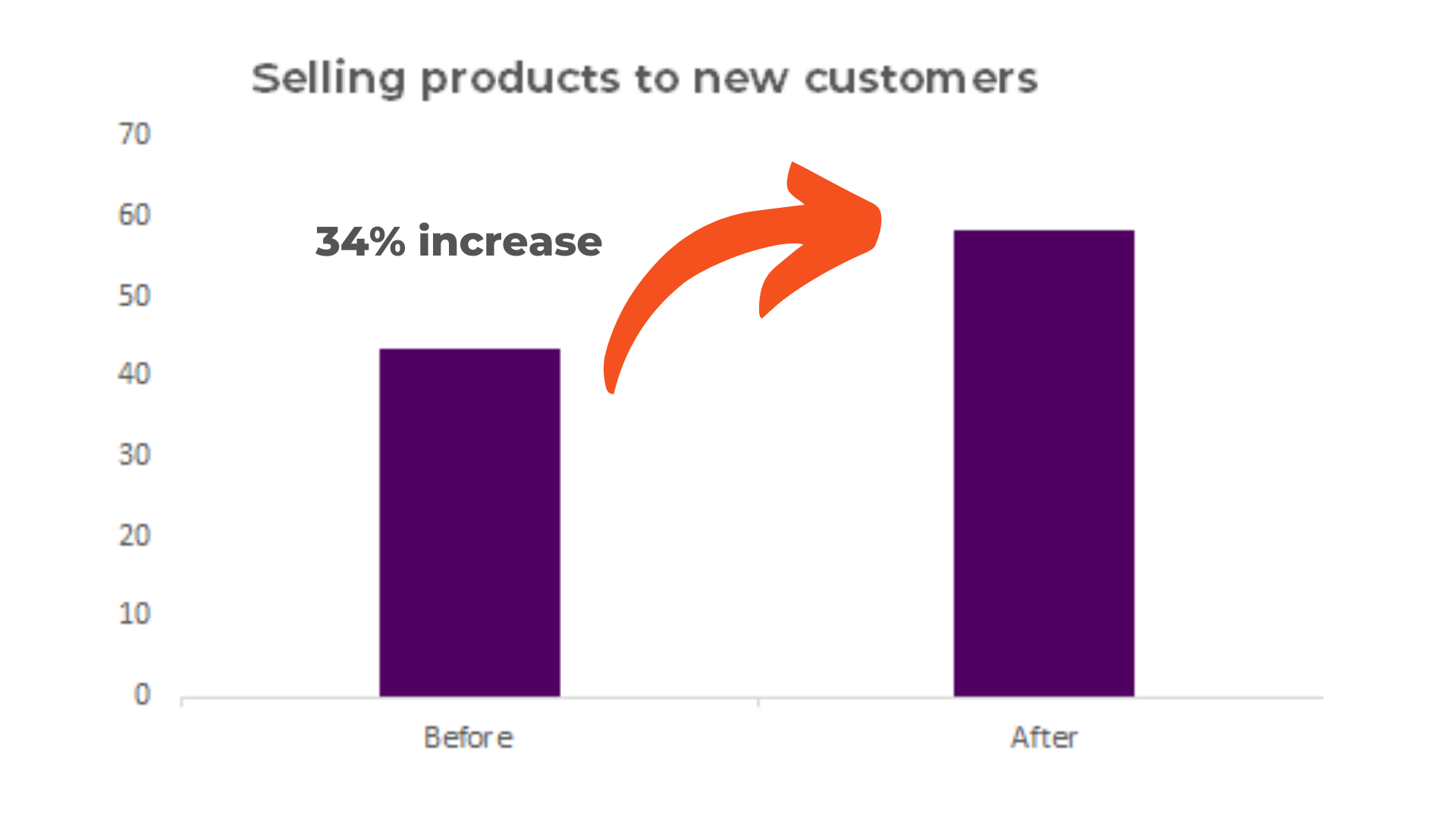 4. Lastly, a 23% increase in the number of customer interactions per quarter  suggests that they could more confidently interact with customers while maintaining a positive and assertive attitude.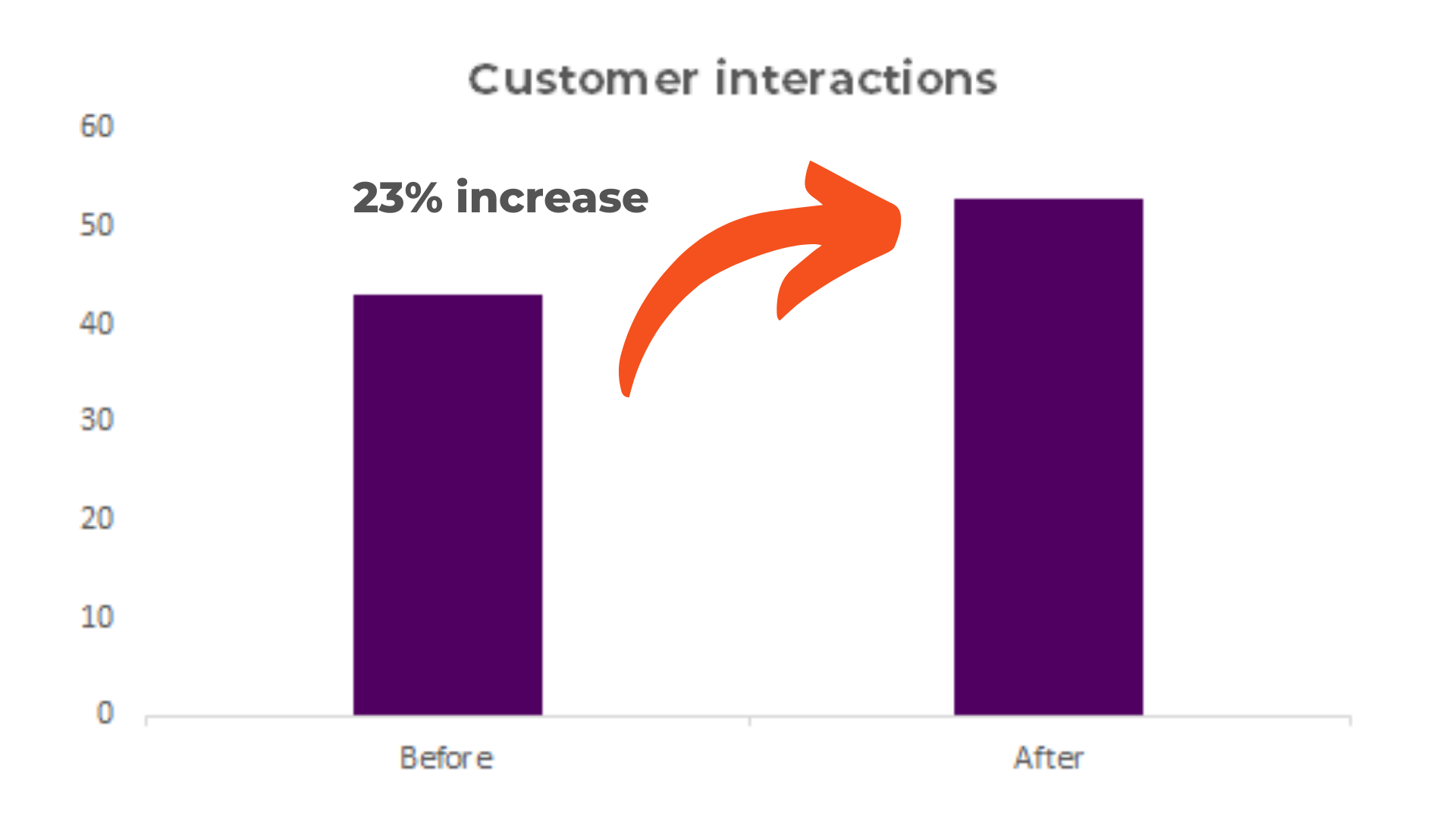 Enhancing the depth & mastery in critical behavioural skills such as answering customer queries, advising customers, presenting virtually can build greater trust & longer-lasting customer relationships for RMs and CSMs looking to deepen their customers' wallet share.
To create a practice of delivering superior customer experience, retail banks need to invest in platforms, tools, and services that can enable their field force to keep pace with their customers' knowledge, buying habits & expectations.

For more information  on how your bank can deliver superior customer experience and increase wallet share schedule a demo with us by reaching out at https://www.masteroapp.com/schedule-demo/
Download our eBook on Rethinking Sales Enablement And Gamification in 2021 to know more about how financial institutions have leveraged gamification and microlearning to ramp up sales productivity and enhance customer engagement.