"Is anyone listening?"
In times of social distancing, almost anyone who have had to deliver training virtually thought about this at least once. Organizations have used virtual learning for almost a decade. However, trainers are often skeptical about building & sustaining engagement created during virtual training sessions and its impact on the learners. Group activities or role plays are effective in engaging learners during a classroom training program, but they cannot be replicated in an online environment due to constraints of physical space.
In a virtual training session, people are not physically present and hence connected tools like mobile phones can be an effective way to boost engagement and effectiveness. Here are five reasons how mobile learning could be an effective solution to tackle engagement challenges when delivering virtual training.
1.     Enhances learning, revision and retention
Product trainings are usually lengthy and often struggle to engage the learner. Mobile learning breaks the content into multiple smaller nuggets that are easier to comprehend and remember. It is further easy to navigate through mobile learning content when a learner is looking for any specific product related information or wants to revisit a concept.
2.     Increases collaboration in virtual training through leader boards
Learners tend to learn more effectively through interaction and collaboration with each other than they would through self-paced learning. By viewing each other's score and progress on the leader boards, learners compete amongst themselves. This, in turn expedites the learning process and makes them score better.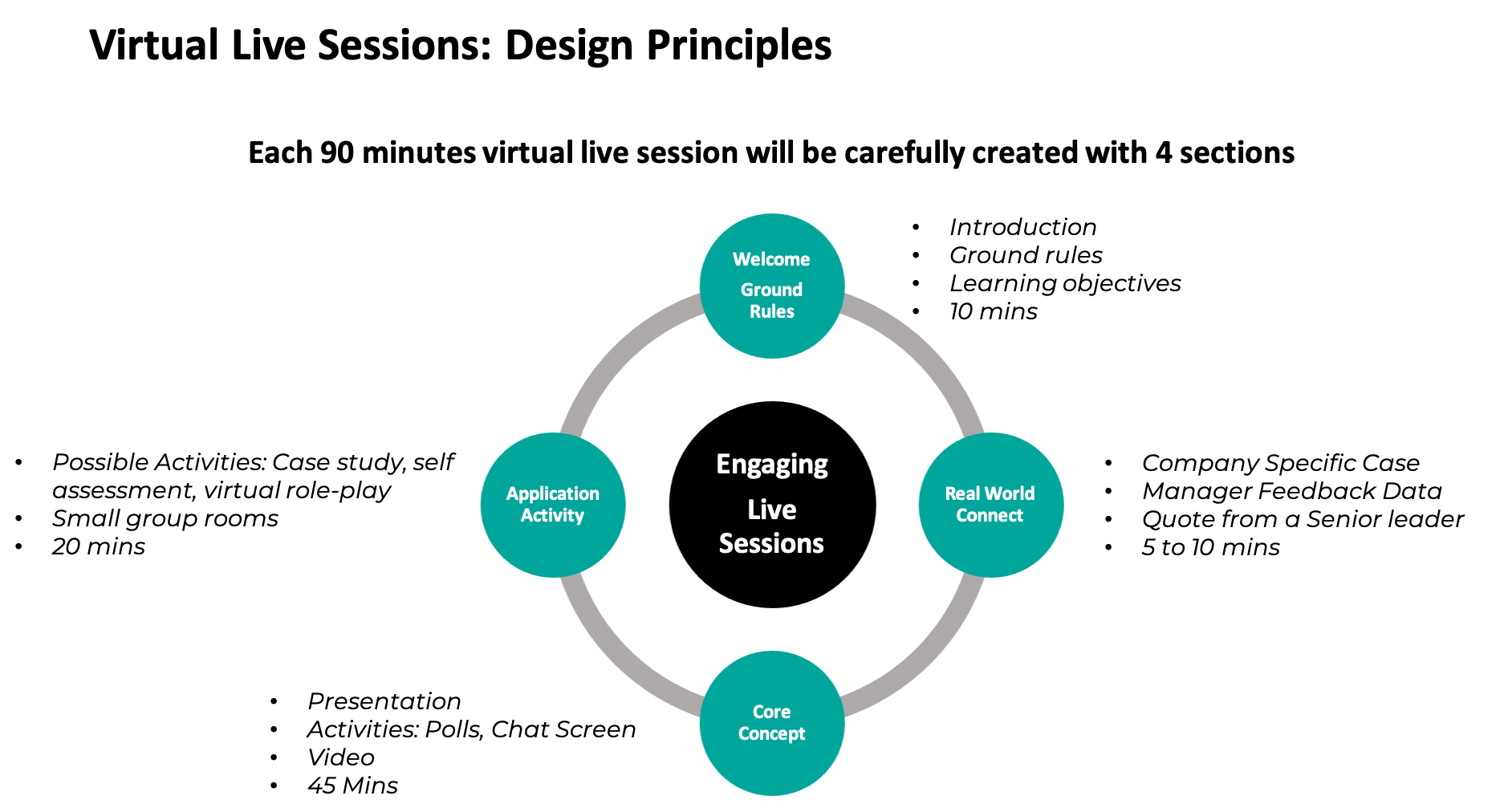 3.   Helps to consume content in the preferred style
Mobile learning presents content in the form of enriched visuals, videos, audios or images et al. Since, this is exactly the way we consume information on social media platforms, learning on mobile becomes effortless. Using it along with virtual training ensures that learners can access the depth of the content as well as the summarized version of the same. This mode of receiving content in the preferred format ensures that the learners enjoy the journey and keep coming back to learning.
4.    Customizes the virtual learning experience
Virtual learning caters to a wide group of learners and hence, must deliver standard information to everyone to ensure consistent learning. Mobile learning helps to personalize the experience for each employee by modifying the training based on their preference. Mobile learning uses a learner's data to identify their areas of proficiency as well as reinforcement and provides learning content accordingly. In this way, learners will be learning the same thing but according to their learning styles and preference, resulting in higher engagement.
5.    Creates engagement in virtual training through games
Last, but the most important benefit of mobile learning is the use of hyper-casual games to impart learning. Mobile learning lets your learner play games while taking the assessment; both in between the training sessions as well as at the end. Game-based assessments engage the learner as well as test their understanding of learning concepts.

Virtual learning is effective in disseminating knowledge to learners. But, today, the requirement is not just to disseminate knowledge, but also to engage, retain & apply new skills or information. Leveraging mobile learning can create a new way to engage & build effectiveness in your virtual learning sessions.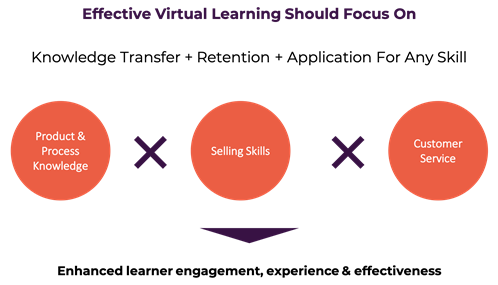 Let's call it Virtual Learning 2.0